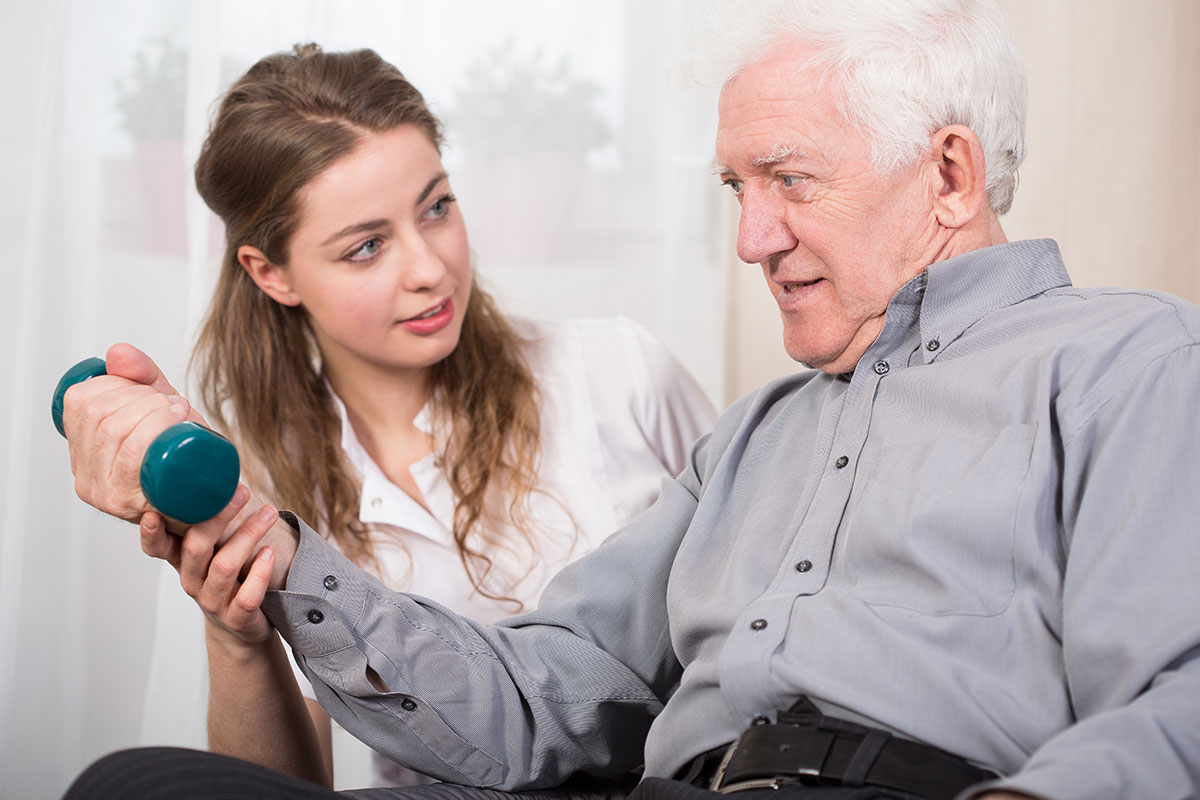 Physical Therapy Services at Home
Our certified physical therapists are experienced in helping with recovery from issues such as fall injuries, joint replacement surgeries and stroke-related disabilities. Your individual treatment plan is designed based on your needs, with the goal of achieving the highest extent of recovery possible.
In-Home Physical Therapy Services
During the first visit, the therapist performs an evaluation of each patient's unique needs. The physical therapist then creates an individualized treatment plan based on the evaluation and clinically proven therapy methods. The exercise program aims to help improve health and help patients return to a normal lifestyle.
The exercise programs can help to:
Improve overall strength
Decrease symptoms of illness
Improve breathing
Strengthen the heart
Lower blood pressure
Improve circulation
Decrease pain
Improve sleep and relaxation
Improve balance
Reduce risk for falls
Fall Prevention
Falling at home is one of the leading causes of fatal and non-fatal injuries and hospital visits for trauma among older adults. A fear of falling causes one to limit their activities and social engagements. This can lead to a physical decline, depression, and isolation.
Why Use Prime?
We are a Certified Home Health Care Agency.
We provide tailored care to our clients individual needs.
Our services are available 24 hours a day, 7 days a week.
Our agency accepts Medicare, Medicaid and other commercial insurances.